GMSMA is offering members and their male guests opportunities for in-depth exploration of specific topics. Although members may attend at no charge (except for
certain supplies fees), each guest will be charged $10 at the event (aside from any supplies fees). The member must accompany the guest at the event. Since space must be reserved in advance, members should indicate guests' names at the time they reserve space for an event.
Only members may attend SIGs.

Seminars are discussion groups that meet for one night to talk about a subject from a variety of perspectives.

Workshops are one-time, "hands-on" learning experiences where participants explore a particular activity from the points of view of both tops and bottoms.

Special Interest Groups (SIGs) are small groups that get together for a series of discussions or workshops on a particular topic. A group usually meets periodically for three or more sessions. After the first meeting, future arrangements are in the hands of the group.

Please keep in mind that:
these events are not intended to be s/m scenes.
as a protection for everyone, no drugs or alcohol are permitted;
events will start on time and doors will be closed once the event begins.
members who do not show up for enrolled workshops, seminars, or SIG sessions without prior notification will not be included in future events.
GMSMA reserves the right to limit and screen attendance at all Education Committee events.
Please note, these events usually DO NOT take place at the Center. You must register in advance, and you will be called approximately 3 weeks prior to the event with the location.

---
Workshops and Seminars
For details, suggestions and to apply, please leave a message and contact number on our GMSMA information line at .

WINTER/SPRING 2009
Saturday, May 16, 3-6 PM
Erotic Photography (past event)
-workshop
A hands-on opportunity to work with a professional photographer to learn how to create good quality photographs of a scene, of your play buddy, or for your on-line profile.

Sunday, May 31, 3-6 PM
Extreme Home Makeover (past event)
-workshop
"Now you see it, now you don't!" Ideas for storing (that is, hiding) equipment and creating easily removable mini-dungeon spaces in your apartment. See what others are doing, and help set up the venue you'll be meeting in.
---
 
SIGs (Special Interest Groups)
These events are for members only, and are generally not held at the Community Center. They fill quickly, so make contact promptly.

Saturday/Sunday.
Look for the Fall 2009/Spring 2010 education event schedule for future dates.
Beginners Bondage SIG [2 sessions]

Peter will conduct this 2-part SIG on a Saturday and Sunday in the Spring for GMSMA members with little or no experience. It progresses from simple rope bondage to topics like mummification and severe bondage. This is a hands-on event and all are expected to participate. Tops and switches are more likely to benefit from this event than exclusive bottoms. Participants must attend both days, each from noon to 6 PM. A $10 materials fee will be collected. The exact weekend and details will appear in the Spring brochure and on our web site. Maximum of 14 attendees.

Every other Sunday starting in the October 2009
Look for the Fall 2009/Spring 2010 education event schedule for future dates.
Novices SIG [9 sessions]

Gil and Augie will conduct a series of 9 four-hour workshops for both ?Tops? and ?bottoms? who have little or no experience (or want to brush up on skills). It is open to men at least 19 years of age. You do not have to be gay or a GMSMA member, but attendees must feel comfortable working with other men. Among the areas covered will be basic bondage, spanking and flogging, tit and genitorture, shaving, candles, electricity, and more. Meetings are (usually) every other Sunday afternoon beginning in the October 2009. For details return here in the Fall 2009.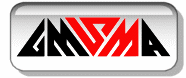 Click the GMSMA logo button to return to the GMSMA Home Page.