GMSMA has 8 active committees that organize and carry out our activities. Many members have found that joining a committee is a wonderful way to meet people while helping out and getting involved with GMSMA. If you are interested in joining any of the groups listed below or would like to assist in a mailing or setting up chairs for a program or event please:
Leave a message on our answering machine at and we will return your call OR

Print this form, check the committee(s) of interest, fill in the contact information at the bottom, and return the form at any GMSMA meeting or by mail to GMSMA; PMB D23; 332 Bleecker Street; New York, NY 10014. The chairman of the committee will call you with more details.

Community
Involvement

Takes on political issues and community action. The committee maintains our relationship with other organizations, looks after our public image, responds to attacks on the s/m-leather community, and keeps a media watch. It also operates our Speakers Bureau, which sends representatives to colleges and other organizations.
Education
Plans and organizes our workshops, seminars, and special interest groups (SIGs). The committee chooses topics, coordinates presenters, and creates supporting print materials.
Folsom
Street
East

Produces Folsom Street East, our annual SM/Leather/Fetish block party and fundraiser. The committee solicits sponsors and vendors, arranges all permits, devises the day's entertainment, coordinates volunteers, etc.
Hospitality
Welcomes our members and guests and provides refreshments at our Wednesday programs. The committee also organizes social outings/gatherings, develops and sells GMSMA merchandise, mans our information tables, and helps orient newcomers to GMSMA.
Program
Produces our Wednesday general meetings/programs. The committee picks topics, coordinates presenters, and provides set-up and breakdown.
Publications
Holds both planning meetings and production sessions. The committee produces and publishes NewsLink, our award-winning newsletter/magazine. Activities include researching, reporting, writing, editing articles, soliciting advertisers and acting as liaison to them, creating artwork, and photographing all GMSMA events.
Public
Relations

Creates seasonal calendars, fliers, and advertisements to publicize our events. The committee also manage our press relations.
Special
Events

Produces our Dungeon Demos, Bar Nights, and other special activities, such as our participation in New York's annual Gay Pride March.

Your full name: (Please Print) ___________________________________________________________
Phone Number: (day) ___________________________ (evening) _____________________________
Email address: (Print Very Clearly) _______________________________________________________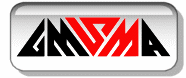 Click the GMSMA logo button to return to the GMSMA Home Page.