The Education Pillar of GMSMA
GMSMA has three main areas of endeavor: educational, social, political. Of these, by far more effort goes into education than into any other area. At least five of our standing committees devote part or all of their activity toward education. Therefore we face a number of questions regarding this important area.
Many young people are entering s/m today. Sometimes it is their first coming out! GMSMA's past and present educational work has been geared toward making men, young and old, much more comfortable with their emergence into s/m. Some may look on us as the "old fogies" of s/m. They have available many alternate groups, such as Pork, Hellfire, and Delta. Their approach to s/m may even be very different. We must see what changes might be needed to keep GMSMA preeminent in our field. How do we continue to attract these younger people?
We expend a lot of effort toward novices. What kind of balance in education should we aim for between the novices and the very experienced players?
GMSMA and the larger s/m community are drawing ever closer, as we join with other groups in creating events, extend invitations for them to participate in ours, or accept invitations to participate in theirs. These outreach events include Leather Pride Night and LeatherFest. We send speakers and demonstrators to LSM (Lesbian Sex Mafia), the National Leather Association - Metro NY, and The Eulenspiegel Society, among others. Should we open more programs to women?
We have already had Special Interest Groups on "The Philosophy & Psychology of S/M" and on "Word Play (Creative S/M Writing)" that included women. Looking at various aspects of our Education program may help us make decisions on these and other questions.
Whom do we educate?
The vast majority who attend our events are new or intermediate practitioners. Although highly experienced players comprise a much smaller number, we always have some programs and workshops aimed primarily at them, and include segments for them in most programs. Our education program has often been compared to a college which people complete; some remain for advanced work while many leave only to be replaced with the "next class." Last year over 120 different members were involved in seminars and workshops alone, with most men attending two or three events.
Why do we do education?
To help introduce people to s/m, to get them to feel comfortable with it, and to show them that they are part of a long and continuing history rich in culture and creativity.
To develop their s/m abilities under the precepts of "safe, sane, and consensual."
To extend the abilities and interests of the more experienced practitioners.
To help people in the non-s/m community understand our concept of s/m, and try to ease their fears and prejudices toward us.
How do we educate?
Through our Wednesday biweekly programs put together by the Program Committee. We also save audio tapes of selected programs, along with written outlines for future reference.
Through workshops, seminars, and SIGs planned by the Education Committee. These have been in existence since our very beginning. We have run numerous Novice Tops SIGs since 1986, many lasting as long as eight months. Novice Bottoms SIGs were offered as early as Tops groups, in 1982, but never had sufficient sign-up until 1992 -- possibly indicating a positive change in attitude by and about bottoms! This means that we have provided extensive basic instruction and philosophy for a significant number of members by this activity alone! Our archives hold written outlines of most SIG sessions, as well as of many of the workshops and seminars, for use by future facilitators.
Through LeatherFest, a day of workshops for men and women organized by the Education Committee.
Through Dungeon Demos organized by the Special Events Committee. These are designed to show and teach techniques and ideas in a less formal setting. Until October 1985, they were held at the Mineshaft, under such titles as the School for Lower Education and the Black Mask Party.
Through NewsLink articles, brochures, and fliers. These are the joint efforts of the Publications Committee, Membership Committee, and the Public Relations Committee. Our archives contain 13 years of NewsLink articles on all aspects of s/m, along with superb brochures on such topics as bondage, flogging, heat scenes, abrasion, playing safe, etc. The brochures were mostly created by David Stein as handouts for programs. The Membership Committee has discussed producing different packets of these brochures for merchandising, such as a set on bondage, a set on miscellaneous techniques, and a set presenting an introduction to s/m. In 1993 one such set was sent free to all out-of-town members. The response was very favorable.
Through the Speakers Bureau, which is under the aegis of the Public Relations Committee. When a request is received, the Bureau sends speakers to colleges and to other organizations to explain s/m as we practice it. This is sometimes done in collaboration with LSM.
Through our archives. We use our history, contained in these archives, to help educate and pass on our traditions to other groups, as well as to our future members, committee chairmen, and Boards. The archives are extensive, covering the history of GMSMA. They include all past minutes, schedules, fliers, publications and brochures, program and education outlines, photos, negatives, and slides. They also contain plaques and commendations that GMSMA has received.
Do we do anything new?
Although one would expect it to get harder and harder to find new topics, we always manage to do so. In fact, we average about ten never-before-presented subjects each year. Some are through our programs; some are through education events. Certain basic topics are, of course, frequently repeated, such as novices, long term relationships, clean & sober, genitorture, bondage, flogging. Even then, however, we have innovations in approach. Many fine presenters are used repeatedly, but new presenters are brought in every year. There is, in fact, a conscious effort toward doing this.
Education is a monumental task, but one whose need can never be overestimated. Happily, we have a strong sense of responsibility toward others, and we find great enjoyment in passing on our knowledge and understanding to future generations of s/m people.
-- Gil K.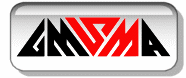 Click the GMSMA logo button to return to the NewsLink Page.